01
Challenge accepted
Linde (formerly AGA) has brought barbecuers a fresh and handy way to buy propane. In Finland, Sweden and Norway, propane vending machines located outside supermarkets give you a chance to pick up gas any time, even if you happen to run out in the middle of a late-night barbecue.
With the barbecue season starting in spring 2020, Linde wanted to raise awareness of their vending machines in Finland and Sweden to a whole new level. Finnish barbecuers in particular were still unfamiliar with propane vending machines. With a number of new machines introduced across Finland in 2020, Linde wanted to gain new local visibility.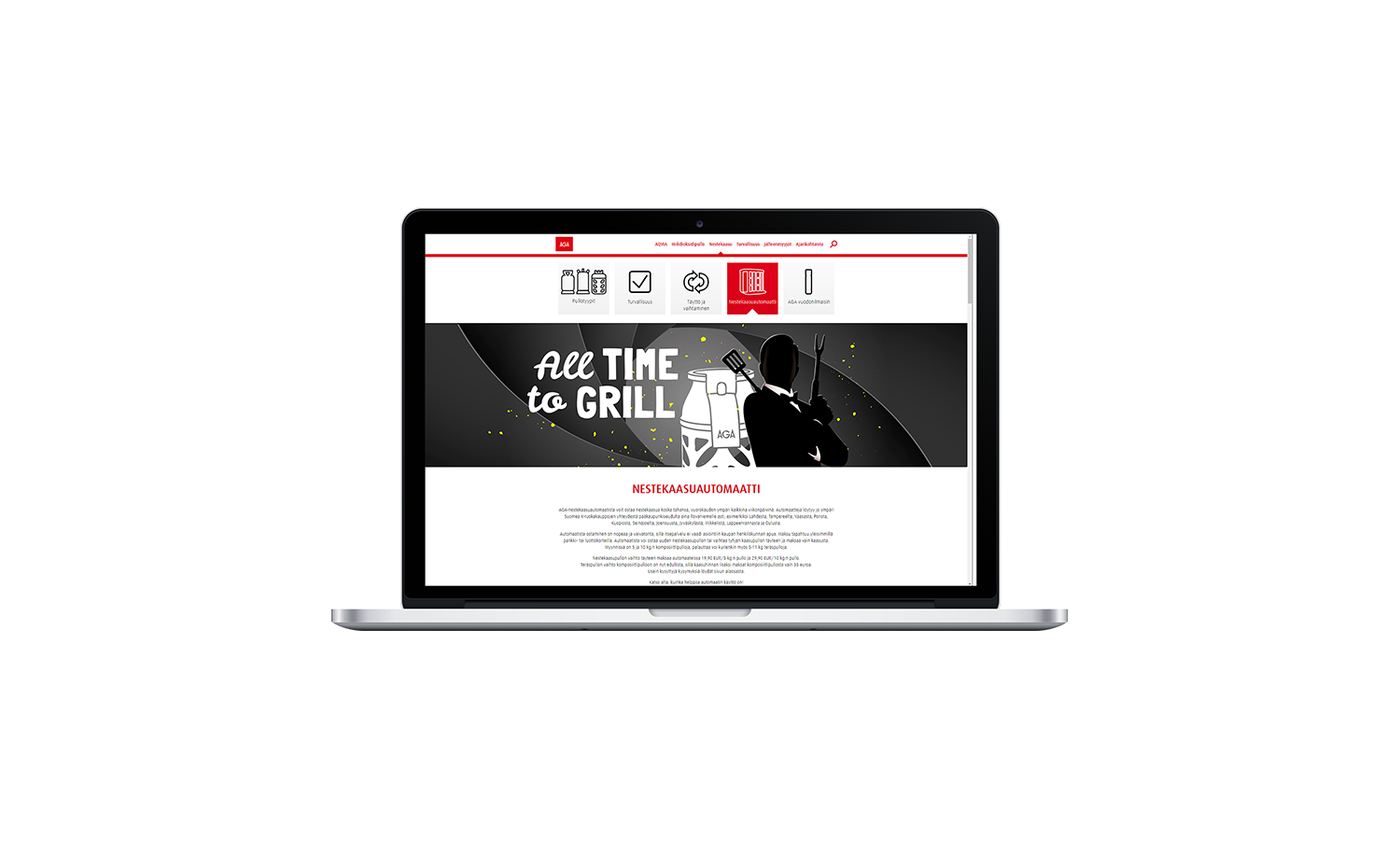 02
The solution
We built an extensive Facebook campaign, running in Finland and Sweden from late April until Midsummer. Our Facebook ads featured striking visuals and funny headlines presenting the experience of barbecuing as an adventure with astronauts and secret agents.
The ads led visitors to a landing page where they could use a finder tool to check the location of their nearest propane vending machine or watch a quick tutorial on how to use the machine. The Facebook audience was improved continuously during the campaign for more accurate targeting.
When the landing page had received a sufficient number of visitors, they were used to build lookalike audiences for further targeting. The campaign was targeted geographically at areas surrounding AGA machines. Selected areas were also targeted with great success using localized ads promoting the nearest vending machine and addressing the local barbecuers. Barbecue-friendly holidays, including May Day, the Swedish National Day and Midsummer, received special attention, with an increased budget and audience during the weeks preceding these events. The campaign content was optimized continuously by singling out the best-performing ad versions.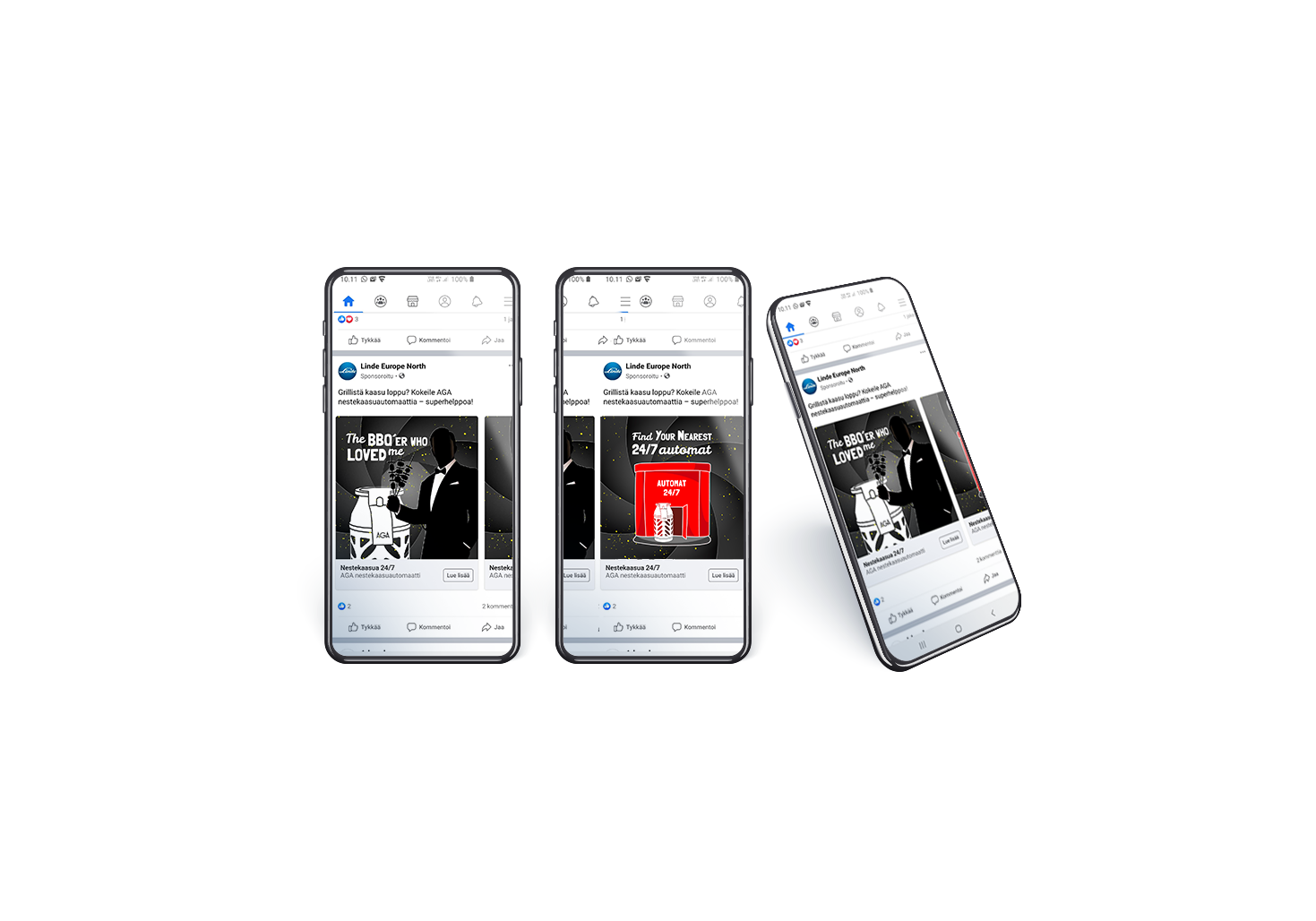 03
Measurable outcomes
The campaign produced over 3 million impressions and reached nearly 1 million Facebook users in Finland and Sweden. The number of clicks was over 58,000, with a CTR of 1.92%. The finder tool was used over 46,000 times during the campaign period, the number of searches growing 95% in Sweden and 100% in Finland.
Thanks to interesting and effective campaign content, the CTR remained well over Facebook benchmarks despite the long duration of the campaign. One key objective was to keep the frequency low, i.e. to ensure that an individual Facebook user would not see the same ad too often, which was accomplished brilliantly. In Finland, the newest market area, the propane vending machines received a warm welcome and sales exceeded expectations by a substantial margin. In Sweden, average propane sales per vending machine grew 22% during the weeks of the campaign compared to the same period the previous year.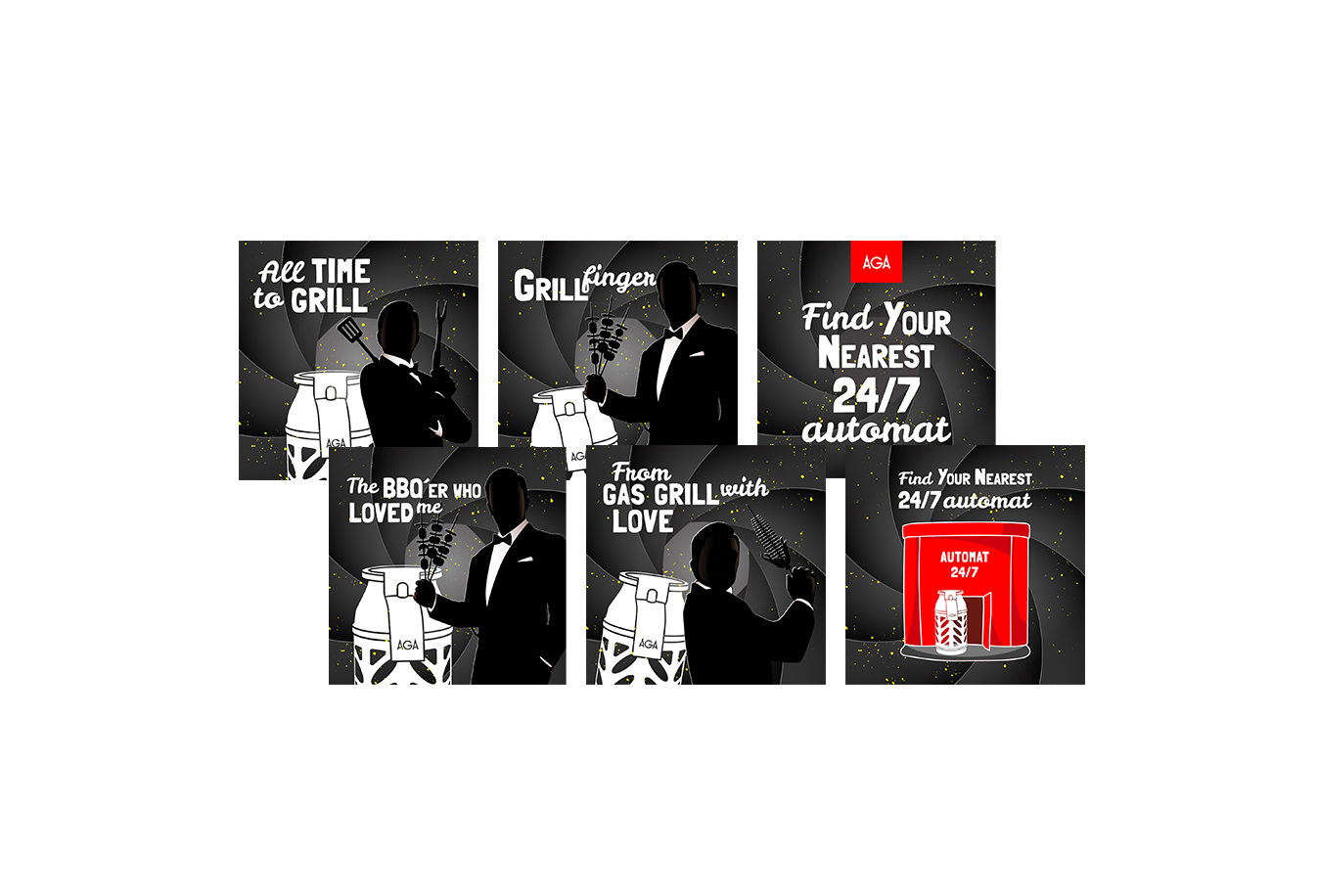 You might also be interested in