Night at the Museum Case Study
Maximising

video marketing

impact

with

wit

ty

, human storytelling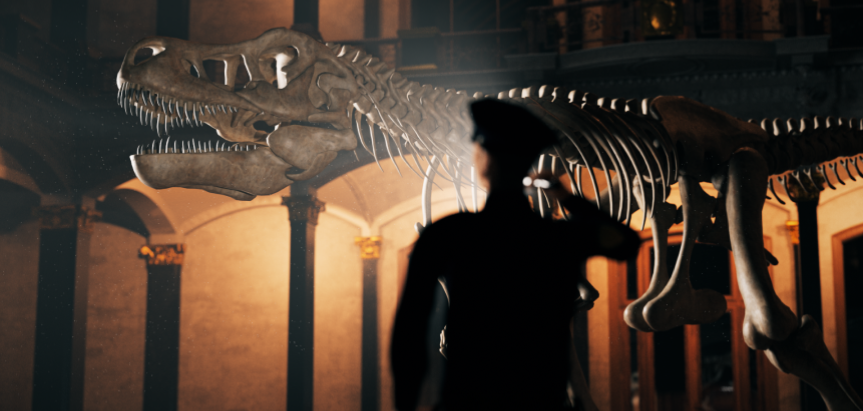 Long story short
Bringing kloia's application modernisation story to life with witty, engaging animation delivered a massive boost to their video marketing impact.
Context
About kloia
AWS Partner kloia helps businesses shake off the constraints of legacy technologies and enjoy the benefits of modern software development practices. Unlike some business in the field, they're very hands on, with a pragmatic, curious and energetic 'can do' approach.
With digital video seeing huge growth in the last few years, smart B2B digital marketers like the team at kloia know they need to work harder to stand out from the competition. In this increasingly competitive world, high quality craft skills and storytelling can deliver a big advantage.
That's the advantage kloia wanted to achieve when they briefed Luxid to create an awareness video promoting their refreshing approach to app modernisation on AWS. For thousands of businesses, app modernization is like office redecoration – it needs doing, but they put it off because of disruption, cost and risk of snafus. As a result, marketing on the topic often agonises over pros and cons rather than aiming to inspire prospects.

kloia knew that to cut through, they had to find a more human way to tell their app modernisation story.

We set out to reframe the conversation, briefing our creatives with the insight that legacy apps are entirely outdated in today's business world.

Their solution, Night at the Museum, is a surreal and witty animation that imagines a world where legacy apps are ancient history, exhibited in museums and as extinct as the dinosaurs.

To manage the constraints of a small budget and very tight timescale, we used our in-house 3D animation capabilities to deliver maximum impact for the resources available.
The combination of clear strategy, wit and high production values gave kloia exactly what they wanted -- the cut-through to stand out from the predictable corporate videos seen many times over in the crowded technology market.

Views and engagement were off the scale. In fact, this video achieved an astonishing 1,650% more YouTube views the average for kloia content.
1650%
Increase in video views vs average kloia YouTube content
Why stop here?
More customer stories