Well-being at work is a combination of everyday life and actions that promote and put first the well-being of the people that make up a business. In a work community where well-being is at healthy level and the working environment is and feels safe, there is trust in oneself and others, communication is open and even difficult issues are talked about if needed, workload is at the right level and team spirit is good. Co-workers are also respected, and the work motivates, challenges, and gives one the feeling of creating something great. In this post, you'll get to know our HR functions and how people are taken care of from our HR Director Minna's side and a deep dive about our core value from our CEO Pasi's point of view.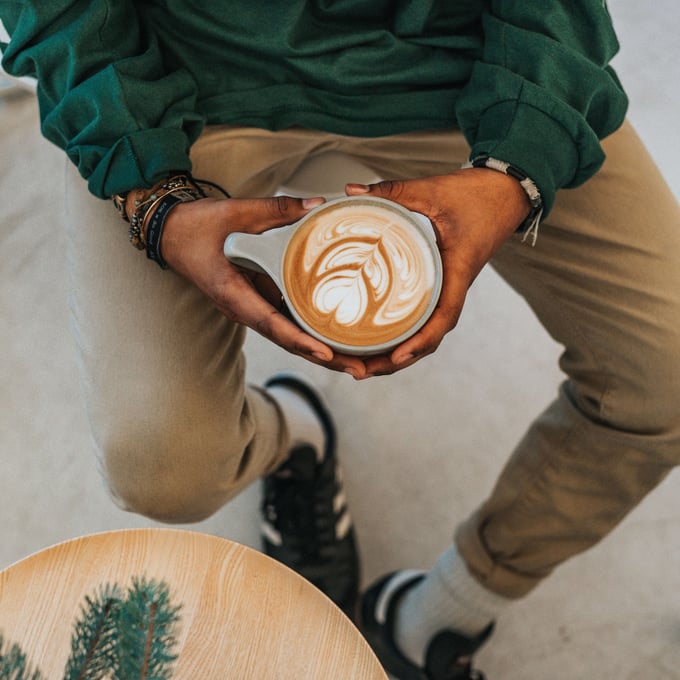 The foundation of every company is the people and that is why the core value at Luxid is exactly that: People.
The value isn't embraced only in long term plans but also in everyday actions, and Luxid wants to be a better company for the employees, every day. The employees are listened to because finding and acting on the key areas for development will guarantee a better working environment for all of us, now and in the future.
Well-being as a leadership principle

An essential part of any company's overall atmosphere and well-being is the upper management, but sadly this is often delegated to other departments. Instead of delegating the wellbeing activities to one specific department, it should be a joint, on-going plan. Having a role model from the top who encourages grassroots activity is a valuable asset. At Luxid this has always been the case, since the co-founder and the CEO Pasi Voho has a big role in creating and defining our core values. Here is what Pasi has to say about our values and culture:
"Everyone knows the phrase cultivated by companies: "Our employees are our most important resource," but really, and I mean really, how many back that up with action? And now, of course, I say we do.
In all its simplicity, I think this describes very well the role that our staff play.
I've received comments, that after all, "people aren't a value". I've answered that, here at Luxid, they are. If our most important assets are our people, then why couldn't they also be our most important value? The essential questions are what do you believe in as company, which things are most sacred to you, and what are the things that guide your decision making and your life in general? In business we believe that "People" are one of those things."
How did this people-first value first get started?
"I'd be lying if I said it all started once when we sat down with Jaakko and Henry (our co-founders) and thought about the values of our company for the first time - that wasn't the case. Our values have naturally emerged over more than twenty years of experience and reflection. They are things we have lived to become true, and then we just wrote them down. One proof of this is that once we wrote them down, we have not changed them. "
How these are shown at the office?
"In daily life these manifest themselves in very different ways, even in such simple behaviours as the respect of others. When your most important value is "people", one can easily draw the conclusion that: "That's not the way to do business, you have to be tough, and sometimes even insensitive." Yes, sometimes life is hard and needs to be answered as necessary, but never without respect for others. "
How will we ensure that the values remain true?
"There is a simple answer to this: living a life based on the values you believe in. Okay, that sounds like it's straight out of a zen guide, but that's what it's all about. It's not always about inventing something new, it's about getting things done and making them happen. However, half-designed is only half-finished."
What are the essentials of well-being?
"Opportunity for self-expression, showing ability, belonging to something and overall helpfulness. These are very close to, if not completely the same as in life in general, but put in a work context. By "self-expression", I mean the opportunity to do the things you want to do and have a say in the things that matter to you. The "showing ability" is probably somewhat self-evident; a sense of being simply good in your field of expertise, and performing demanding tasks while constantly learning new things. By "belonging", I mean the importance of a social work environment and colleagues, and by "helpfulness", a genuine desire to help clients, colleagues, and partners succeed."


My message to those who would consider Luxid as their next opportunity is that
feel free to contact us and let's talk more.
Long-term commitment with everyday actions
Fostering employee well-being is a strategic priority crucial for a company to maintain a healthy work-environment. And in Human Capital Trend Report by Deloitte in 2020, well-being was raised to be the most important trend in workplace. Work is a big part of our daily lives. Therefore, the importance of well-being at work cannot be understated. One of the key things is to listen to the employees and act when there is something that can be improved.
Our HR Director, Minna, has been working at Luxid for over 10 years and works every day to make the company better for its people. She has also been involved with the continuous development of our workplace well-being, and meets at least once a month with Luxid' Occupational Safety and Health Committee to consider and plan different ways to improve well-being and safety at work. One effective way to keep track of employee satisfaction and well-being is the job satisfaction survey, sent quarterly then reviewed together with all employees. This helps the senior management and line managers identify the development areas that need most attention. It also gives each employee an easy way to express their thoughts about various topics related to their work and well-being. At the heart of everything is opportunity for open discussion and keeping the bar low for any feedback.
#luxidheroes
The people at Luxid are ambitious, top experts in their field, fun, honest, hardworking and again, honest. The value People can be seen every day at our offices, especially in how people are being listened to and how actions are taken quickly. Minna keeps her door always open for anyone who might have something on their mind. The hard work that has been made to continually improve workplace well-being has made our offices places where people feel they can thrive professionally while being themselves. Well-being is also reflected in trust: Employees are trusted, and employees also trust each other.
Fighting against the stress, together
To embrace the trust and support, people at Luxid are given a closest possible line manager so that every employee has a person to talk to or get support from. During the pandemic and enforced remote working, close support has become even more important than ever. A Line Manager's duties at Luxid include organizing and leading the actions of their team members, supporting their overall well-being and being available for one-to-one discussions, supporting professional and personal development and reacting to any personal needs at work.
HR and management also gather information on employees' well-being and satisfaction by sending out internal satisfaction surveys once a quarter. This gives employees the opportunity to anonymously provide feedback and for example suggest changes. The results are always reviewed together with the personnel, and the personnel is informed of any measures that have been decided to be implemented based on the results.
One important focus area is how to combine and balance work and free time. According to study by Mind, work is the biggest cause of stress in peoples lives which is why it is highly important that Luxid' people can switch off and relax in their free time. Luxid gives employees the opportunity to influence how they work through flexible working hours and the possibility of working remotely. In addition, in Finland we have introduced the Virike benefit, which enables employees to invest in physical activity and/or culture in their free time. Other benefits include lunch benefit, home internet, phone benefit, weekly company cross-fit, paid parental leave up to 3 months, office dogs, snacks, coffee etc. Also, team spirit is a big factor to work well-being, which is why the parties and other events are not forgotten.
Why would you consider Luxid as your next opportunity?
If you are a hardworking and ambitious person, the opportunities at Luxid are almost endless. Luxid is an international company with offices and customers all around the world. This means that re-location can also be an option for our employees. At Luxid multi-culturalism and diversity have been embraced as a strength for many years, and the company continues to be a very diverse group with many nationalities and cultural backgrounds represented. Our Co-founder & Creative Director has said it well: "We've always been committed to building a multicultural, fun and energetic agency to work for and with!"
New employees (and their furry friends) are welcomed with open arms and with warm hellos, feeling that they are part of the Luxid team as soon as you enter the office.
If you like what you're reading, and might be interested in joining the team at an energetic and international digital business, check our open positions on our careers site or send an open application!
References & further reading: