Luxid Group, a digital marketing agency that prides itself on its progressive, curious, hard-working, and supportive culture, is a company that values its employees' welfare, professional development, and team spirit. In this interview, we meet Bryan Dollery, a copywriter with a background in Drama, Film, and Media who currently lives in Helsinki. He talks about how music inspires him, his love for dogs, and his passion for storytelling. Bryan also shares why he enjoys working at Luxid, how the company helps employees develop their careers, and how Luxid's commitment to the welfare of its employees is one of the company's values that appeals to him the most. Bryan also talks about his love for storytelling and how it has reinforced his appreciation for well-executed stories and shares what makes him laugh and what makes his heart beat a little faster.
Bryan grew up in a small town in Greater London and pursued Drama and Media in college. He later studied Film in Southampton and earned his MA in Media and Culture in Helsinki, where he now resides. Bryan is inspired by music and loves to listen to different genres depending on his mood.

While Bryan is dedicated to his work at Luxid, he has a life outside of it. He is a fan of the TV show "Buffy the Vampire Slayer," and he knows all the lyrics to the songs in the show's musical episode. When it comes to his passion, Bryan loves stories of any kind, be it books, TV shows, films, or video games that combine original world-building and solid character growth.
We asked him about his motivation for working hard, and he replied: "Knowing what the aim is and knowing that the outcome will impact something or someone. If you don't know what you're working towards, or you do know, but it won't amount to much, then it's natural to start asking yourself: what's the point? For me, this applies to work done sitting at a computer as much as something more hands-on like DIY or going to the gym. Just keep the goal in mind and remind yourself why it is important."

Bryan continues about his proudest accomplishments:"My wife and I recently finished renovating our flat. We're self-taught DIY-ers, so we made our fair share of mistakes. There are still a few finishing touches to make, but it generally looks great."

At Luxid, Bryan's superpower is his attention to detail, particularly in short-form copy. As a copywriter, he knows that a single word can make all the difference in text. Outside of work, Bryan enjoys moderate exercise and his Doggo. Just because "My doggo in particular. That is because my doggo is the bestest doggo."

Bryan's dream job as a child was to become a Power Ranger, inventor, pop star, and filmmaker, in that order. When asked If he could choose to do anything for a day, what would it be? He replies:" I'd play a sidekick in a big-budget space western movie. We'd get caught in a crossfire, and I'd get hit. Knowing that we can't all get out of this alive, I'd look back at the main character and say something like, "Look for me among the stars." And then I'd jump out, laser guns blazing in slow motion, giving the others time to escape. Or something. I don't know. I've not really thought about it."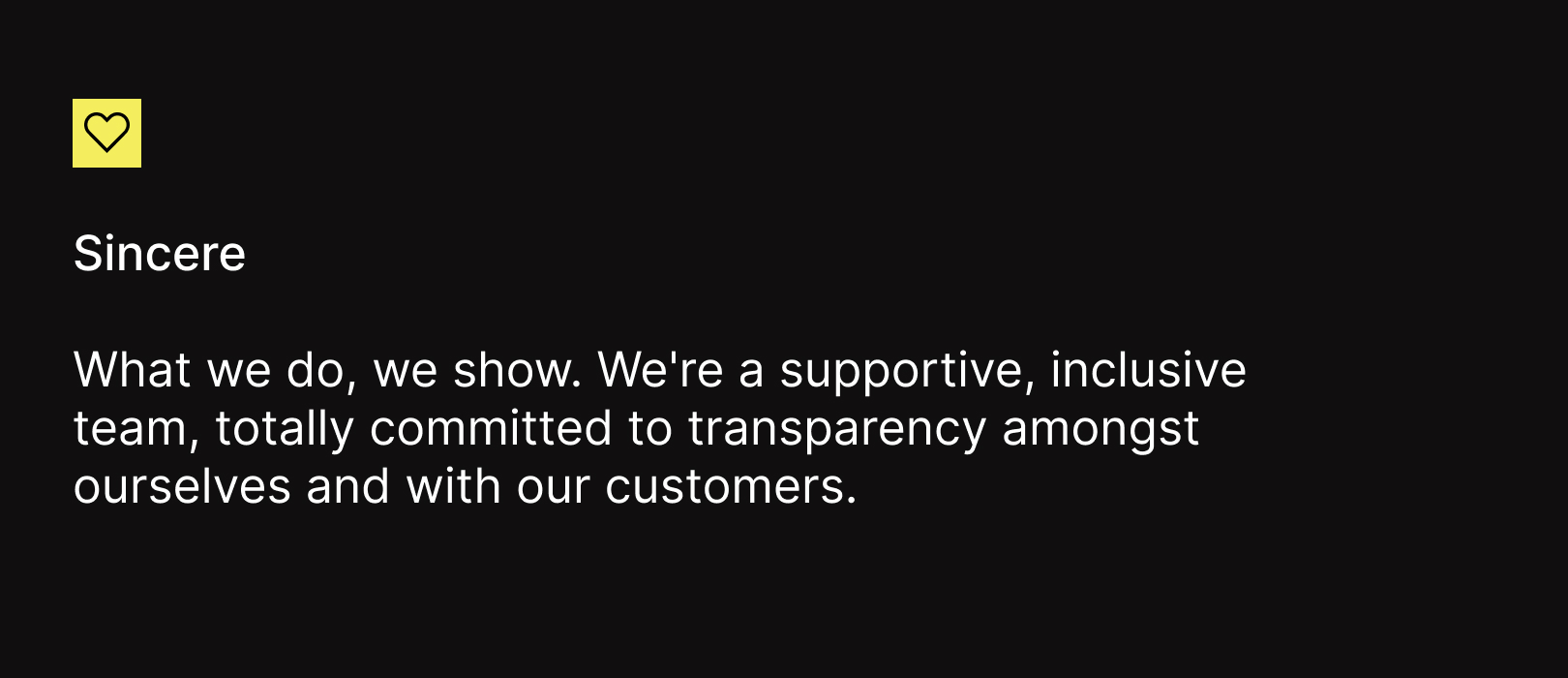 When it comes to Luxid's values, Bryan is drawn to the company's commitment to the welfare of its employees. He knows that the company will succeed if the team is happy and productive. Helping others is also a value that Bryan relates to most. He believes that having each other's backs and knowing they have yours is the only way a team should be.
We asked Bryan: Why Luxid? "I actually started here many years before the merger. I was a part-time IT Support guy. IT is not my specialty, but I've picked up enough troubleshooting skills that I was able to support the internal teams with their computer woes. I became a Copywriter because the leadership of the former company was proactive in developing the employees' career paths. The commitment to professional development has probably improved – it is approached more systematically now. I can honestly say that that is still the case a year after the merger."

Bryan is a valued member of the Luxid team who embodies the qualities of a great teammate. He loves stories of all kinds and has the superpower of paying close attention to detail, making him an excellent copywriter. He believes in the company's values of taking care of its employees and helping others, making him a true asset to the Luxid team.
We also wanted to know something fun about Bryan and we asked: If you could choose to be a superhero, who would you be and why? He replied: "My answer is unoriginal and impractical, but it would be Iron Man. Mech suits are just. So. Cool."

If you could have a superpower, what would it be, and what would you do with that power and why? "The flight would be the most fun, but teleportation would be more practical. I could go anywhere in the world in the blink of an eye. I'd save a fortune on flights. But, at some point, I'm sure I would get caught and cause a bit of a panic. The most practical, low-key power I can think of is not needing sleep. It would give you a lot of extra time to learn new skills like languages or musical instruments. I just hope I have the discipline not to spend all night on Reddit."
Luxid's exceptional culture is one of its most valuable assets, attracting individuals like Bryan Dollery who are not only skilled in their craft but also possess a positive can-do attitude and a willingness to learn, collaborate, and help others. Luxid's trailblazing, driven, resourceful, and sincere values are clearly reflected in the team's work ethic and commitment to professional development, and it's no surprise that employee welfare is a top priority for the company. The supportive and inclusive team culture, coupled with the opportunities for growth and career development, make Luxid an ideal workplace for those seeking a fulfilling career in digital marketing.
As Luxid continues to blaze new trails in the industry, the company's values and culture will undoubtedly continue to attract exceptional talent like Bryan, helping Luxid maintain its position as a leader in the field. If you're a creative individual with a can-do attitude who wants to make a difference, come and join Bryan and the Luxid team.