Here's an easy way to demonstrate the power of simplicity. Next time you have some sweets in the office, grab a handful. Ask a colleague if she'd like some. Then when she says yes, chuck them all at once. Nine times out of ten, your colleague won't catch a single one.
Now try again with just one sweet. Guess what? She caught it easily.
The fact is that human brains excel at simple tasks and find complexity challenging. Which means that, from instruction manuals and apps to ads, can openers and computers, the simpler you make something, the better it will work.
What complexity costs
Siegel + Gale's annual Simplicity Index gives a fascinating insight into the commercial benefits of simplicity. For almost a decade, they've asked consumers around the world to rank big brands on a range of factors that together add up to a 'simplicity quotient'.
The Index then looks at how the Top 10 simplest brands perform against their competitors and a basket of indicators. And the short answer is, astonishingly well.
Since 2009, a portfolio of publicly traded Top 10 brands has outperformed the major indexes by almost 700%.
55% of consumers say they're happy to pay a premium for simpler experiences.
And 64% are more likely to recommend brands that deliver simple communications and experiences.
The message is clear. People love simplicity and will often pay a premium to get it. But there's a problem.
Simple is hard, but has enormous value
A great example – and number three in Siegel + Gale's simplicity top 10 – is Google. Every day, people enter 3.5 billion searches into that simple white dialogue box.
The user experience couldn't be simpler. But the technology that enables Google to take an input, interpret it, sort through trillions of web pages and serve up relevant results in a fraction of a second is astonishingly complex.
It's also hugely expensive – Google recently reported quarterly costs and expenses of $31.07 billion.
Clearly, the value exchange here is massively weighted in the individual user's favour. But by prioritising absolute simplicity of user experience over cost, Google has built a mass customer base and one of the most successful business models ever invented.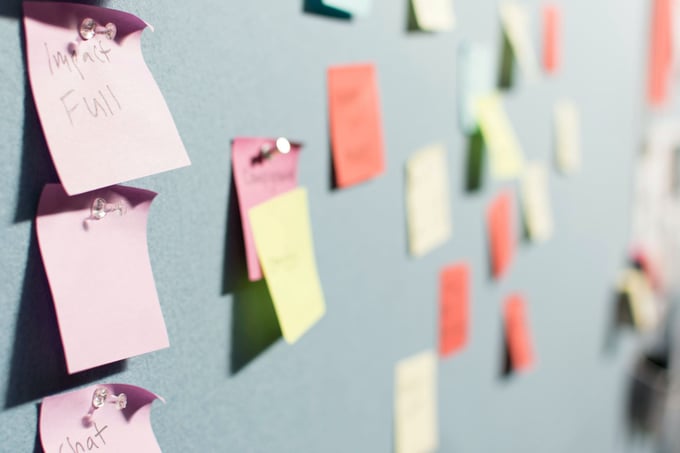 Bringing simplicity to digital marketing
There's a powerful lesson here – the simpler you make things and the more value you offer, the better the business outcome. That's a principle that we at Luxid have been applying to digital marketing and technology since 2001. Our mission is to simplify everything we touch.
Now more than ever, digital marketing is in flux.
From headless CMS architectures to AI-driven prediction, marketers need to keep up with a continual influx of new technologies. And there's constant pressure to stay competitive in the face of an accelerating innovation arms race.
We bring our clients simple, effective marketing software – the campaigns, content and collateral to hit targets and build customer relationships. But more than this, we modernize systems and technology to deliver simpler, more rewarding customer experiences.
Simplification in action - helping Amadeus build a simple digital ecosystem
Our work for travel-tech brand leader Amadeus demonstrates this approach. Recently, we helped them transform their digital marketing infrastructure. In the process, we replaced silos and legacy IT with streamlined systems that deliver consistently excellent brand experiences across every business unit.
By splitting the project into agile two-week sprints, we were also able to simplify the huge workload into manageable tasks. This included completing three global websites, 1500+ webpages and six system integrations in just nine months. You can read the full story here.
Could you use some simplicity?
Whether you need help transforming your entire IT infrastructure, managing your global marketing operations, or simply running a campaign, we work harder to make digital marketing simpler.
Feel free to explore our services page for more information about the work we do, or get in contact with us directly.