01
Challenge accepted
Dell Technologies' commitment to the emerging telecom 5G open ecosystem saw it physically build its own Open Telecom Ecosystem Lab (OTEL) in Round Rock, Texas. With construction not yet completed, Dell required a means of virtually demonstrating OTEL's capabilities to customers.
The Dell team needed the ability to 'present' themselves live within the OTEL space, control its contents, and offer customers an immersive, scalable experience.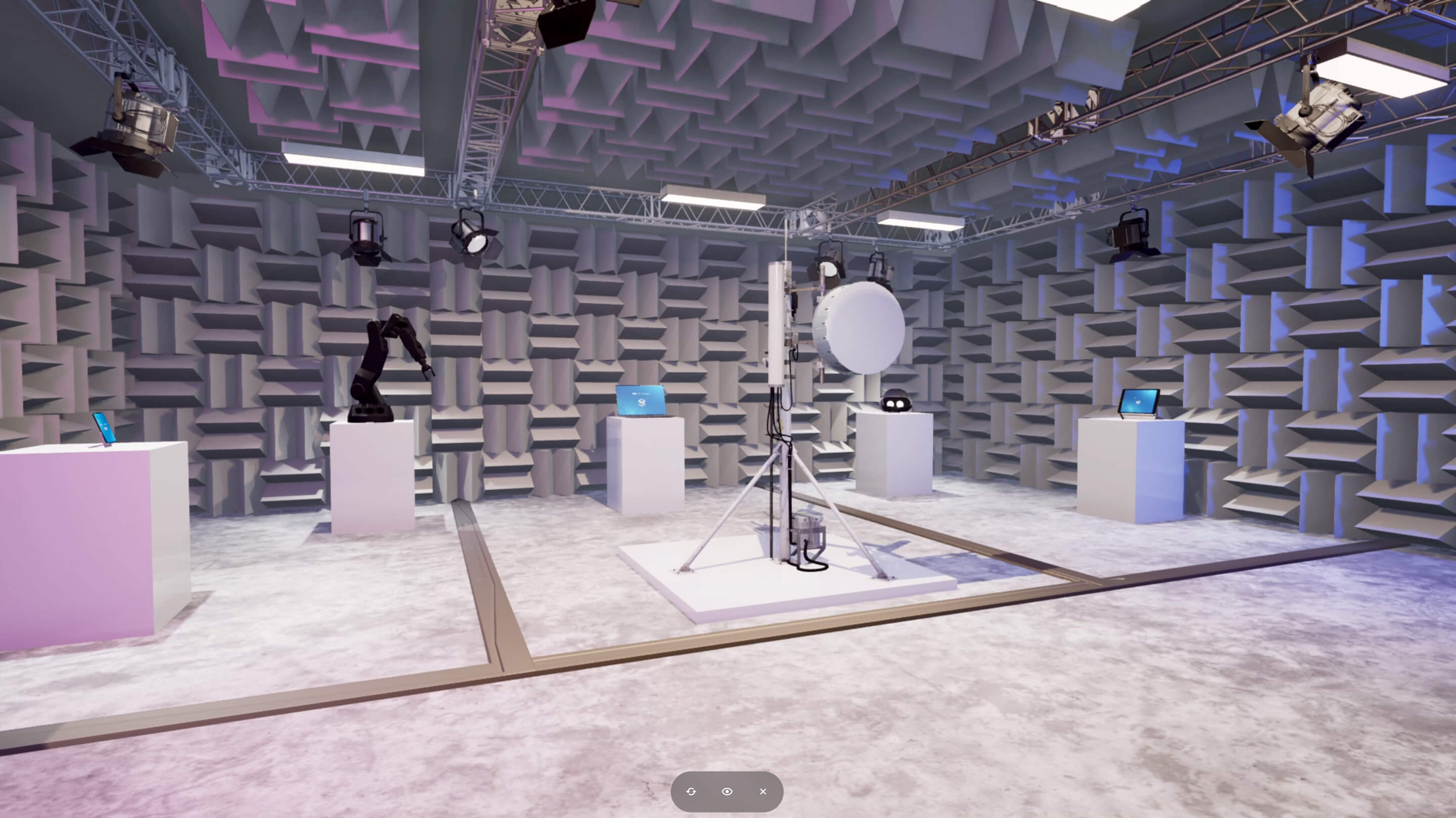 02
The Solution
We recommended an online 3D multiplayer experience would best showcase the virtual OTEL environment, enabling Dell to tailor presentations to clients without relying on pre-rendered video content.
OTEL was built using a combination of Unreal Engine and cloud-based streaming service Odyssey. The latter enabled access via web browser, without downloading any additional software – a useful accessibility consideration.
Working closely with Dell, we then discussed which products, servers and hardware we'd need to model for inclusion within the OTEL space. Customers could control their own avatar and customize its clothing, complete with a feed from their webcam displayed above its head – retaining the human element that remains so important within business relations.
Cutting edge, yet also light-hearted, the blend of bold visual styling and informative content is designed to keep audience consistently engaged.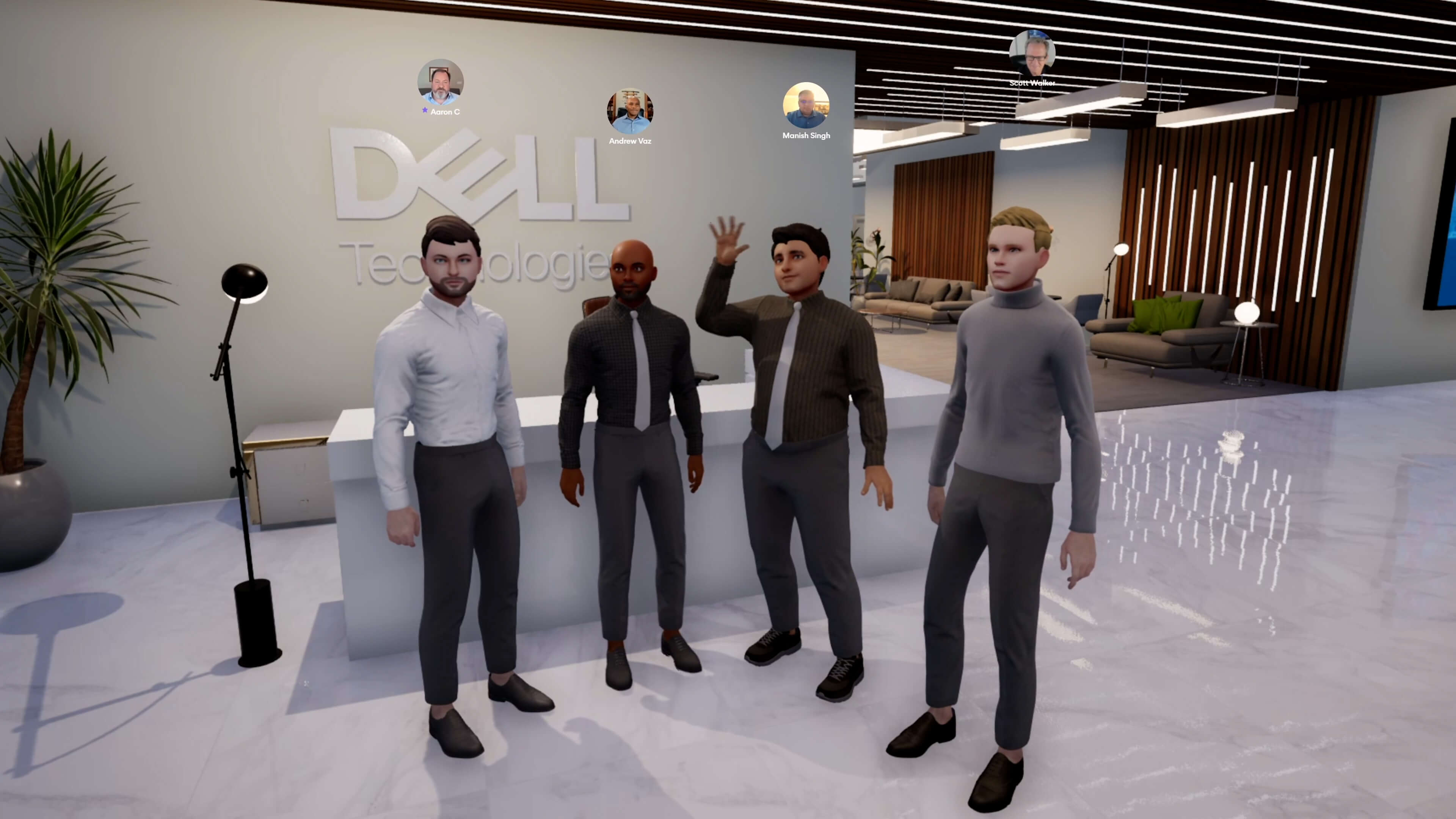 03
Measurable Outcomes
Once published, the virtual OTEL environment proved hugely successful for the Dell team. A LinkedIn stream showcasing OTEL's capabilities ranked in the top five of any Dell Technologies broadcast, with data revealing telecom to be the most prominent industry audience. This viewership was entirely organic traffic, meaning OTEL was already reaching the right eyes before any paid activity had even started.
Notably, the Dell team expressed their interest in expanding the OTEL environment, including new rooms and animated elements, while also showcasing it in an upcoming presentation at MWC, an industry-leading connectivity convention.
Well received by the Dell team who regularly hold meetings and events in the space, customers are also just as entertained by it, enjoying the ability to run around it at their leisure. Not only a virtual space, it offers Dell multiple avenues for innovation while its Round Rock facility is completed – all from the comfort of your own desk.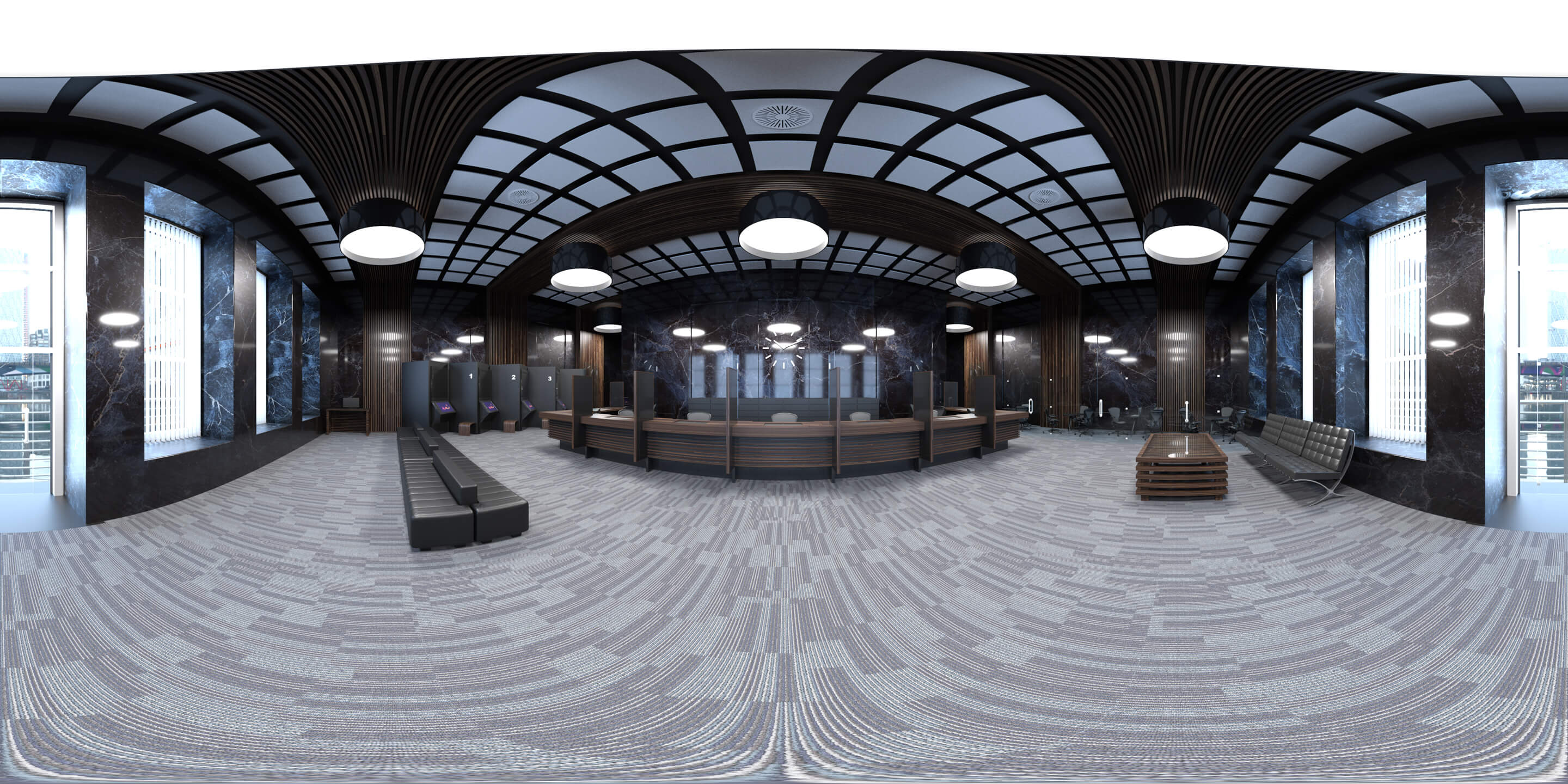 You might also be interested in